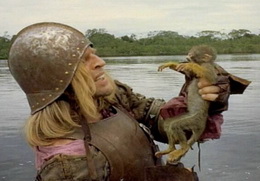 Well, another year, another holiday. At least people get one thing right his year and celebrate with the greatest European actor, The one true Klaus (Kinski).
I'll be watching all of his classic Herzog collaborations tomorrow. Hope you do the same.
Here you go(it's pretty good too).

Have fun.

(That's it for the rest of year for me. Maybe a few lists of things to look forward to, but no more pictures).